Turn Pages
Into Customer Magnets.

Bring Life to Your Offering.
Unlock SaaS success: tailored interactive quizzes to convert visitors into valuable customers with AI-powered personalization that simplify your acquisition funnel.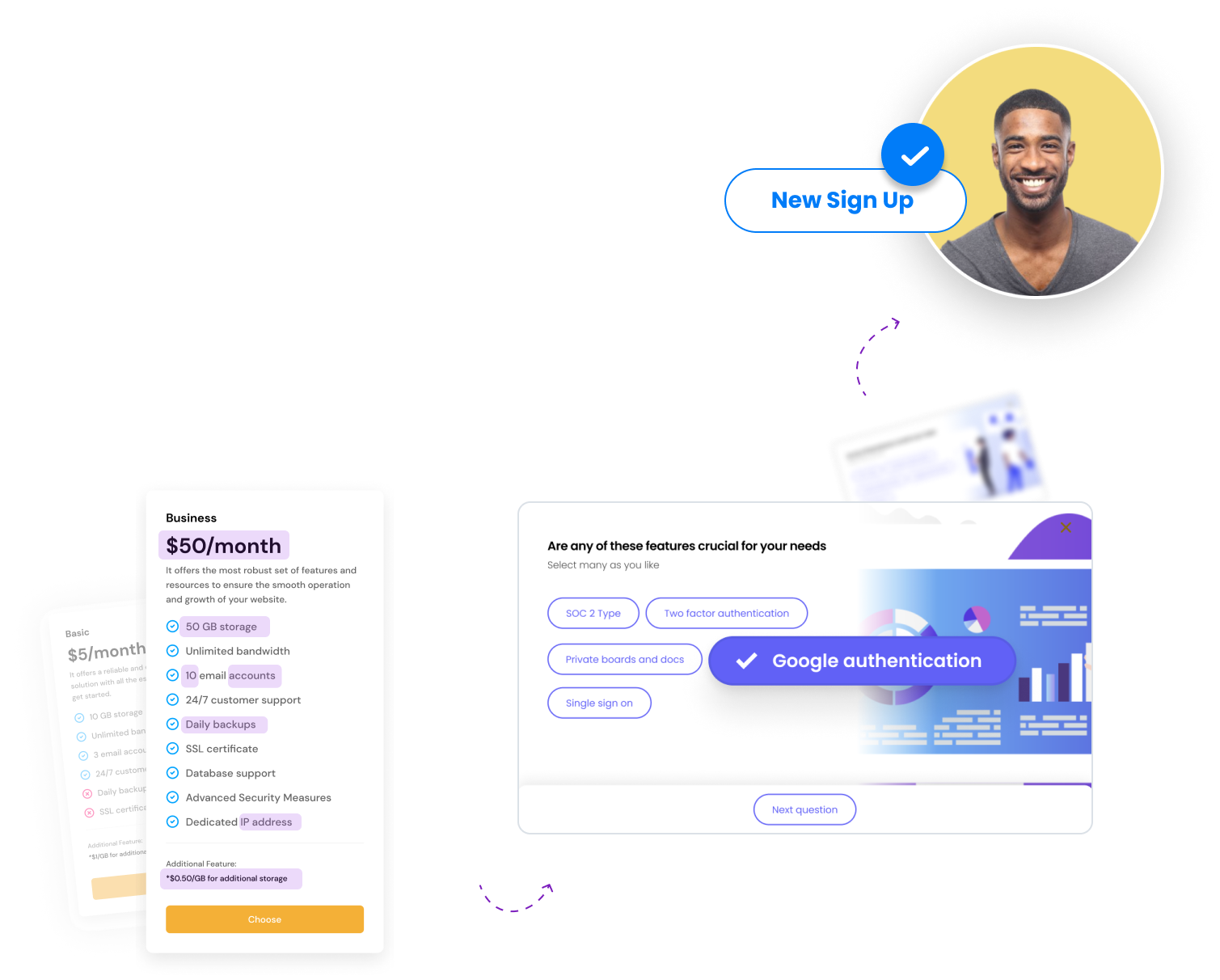 What is Skeep?
Easily turn web content into interactive experiences with AI
We built an AI-based system that automatically generates dynamic and personalized quizzes, that guide users to the action you desire and increase conversion dramatically.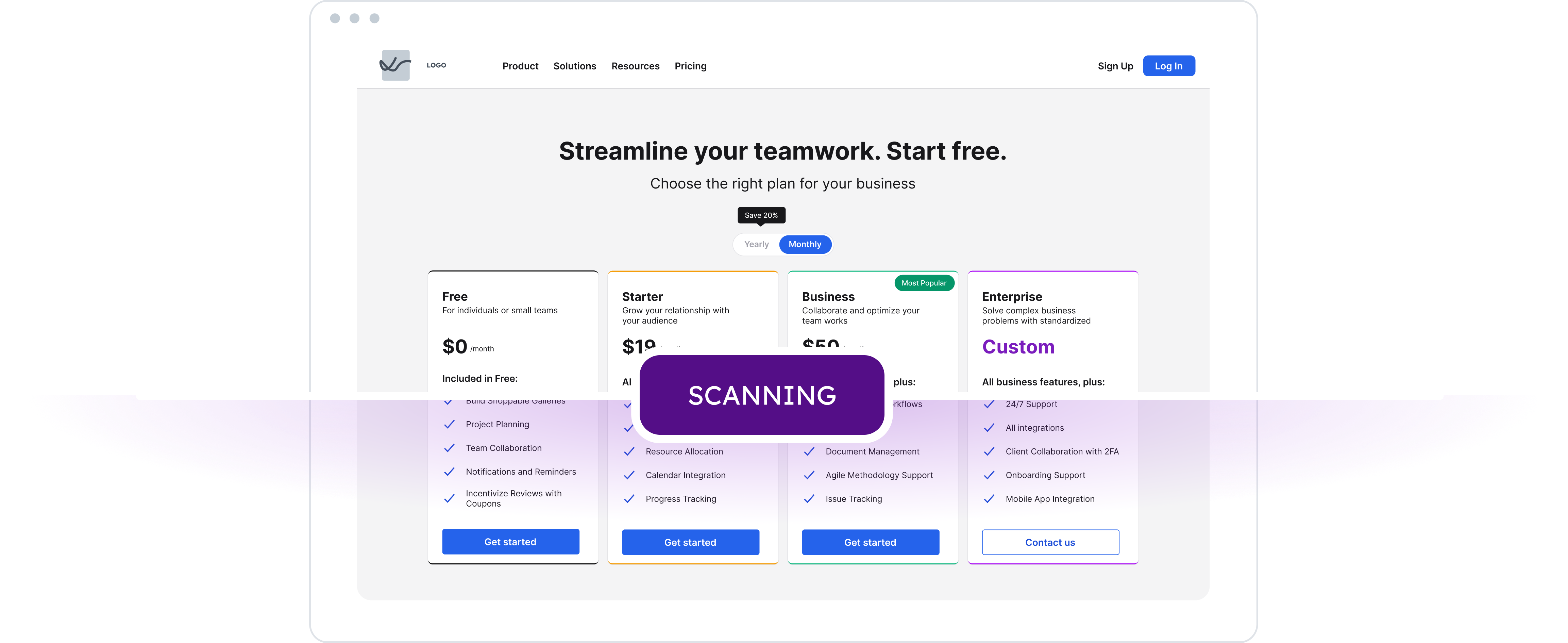 Why Skeep?
Conversion-driven experiences
you won't find anywhere else
Make any pricing, product or blog page interactive and highly-engaging in a snap.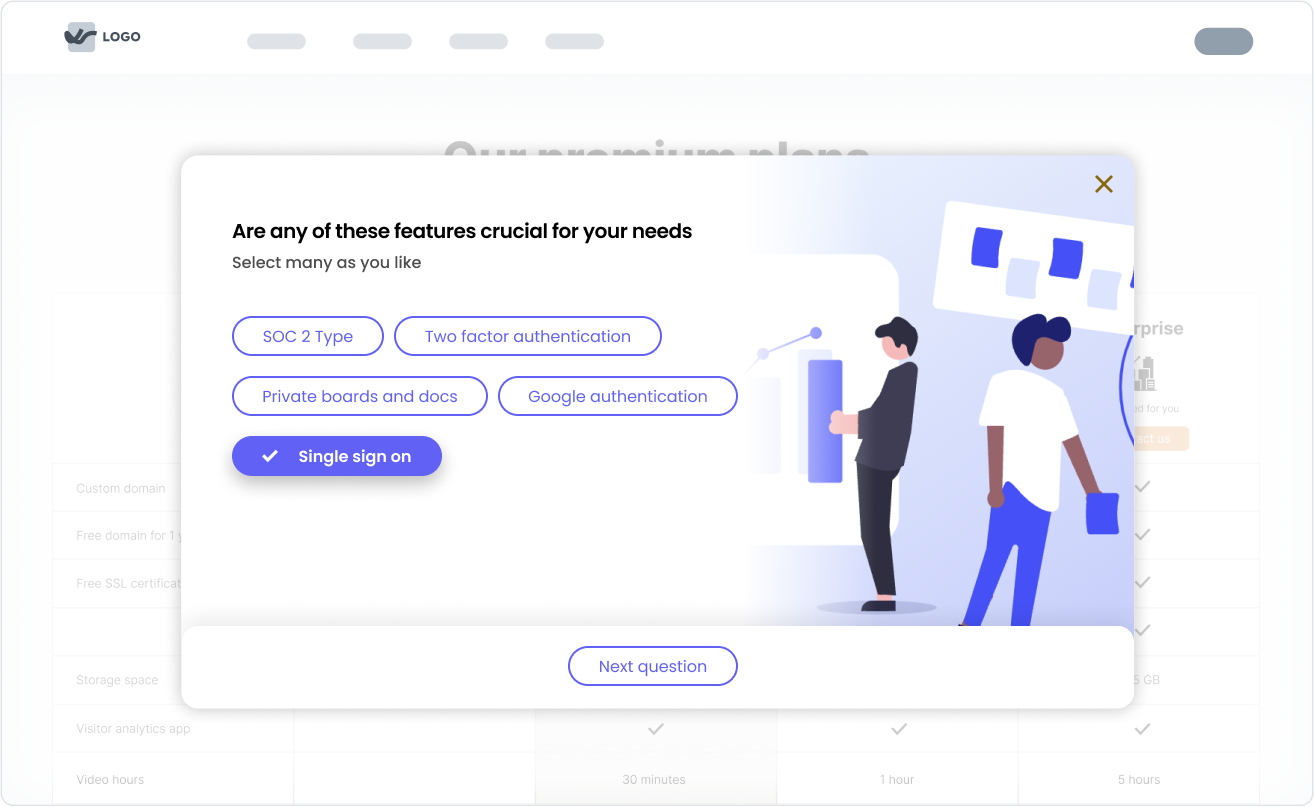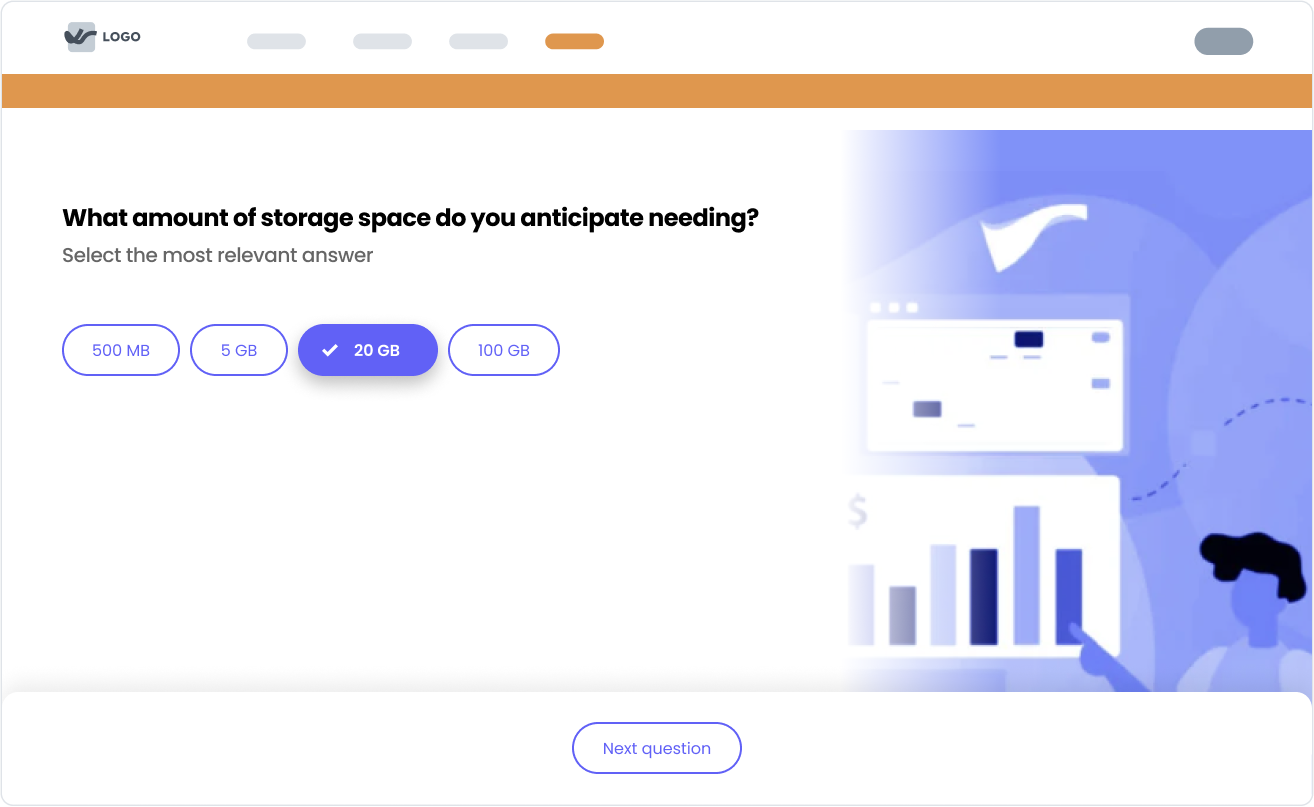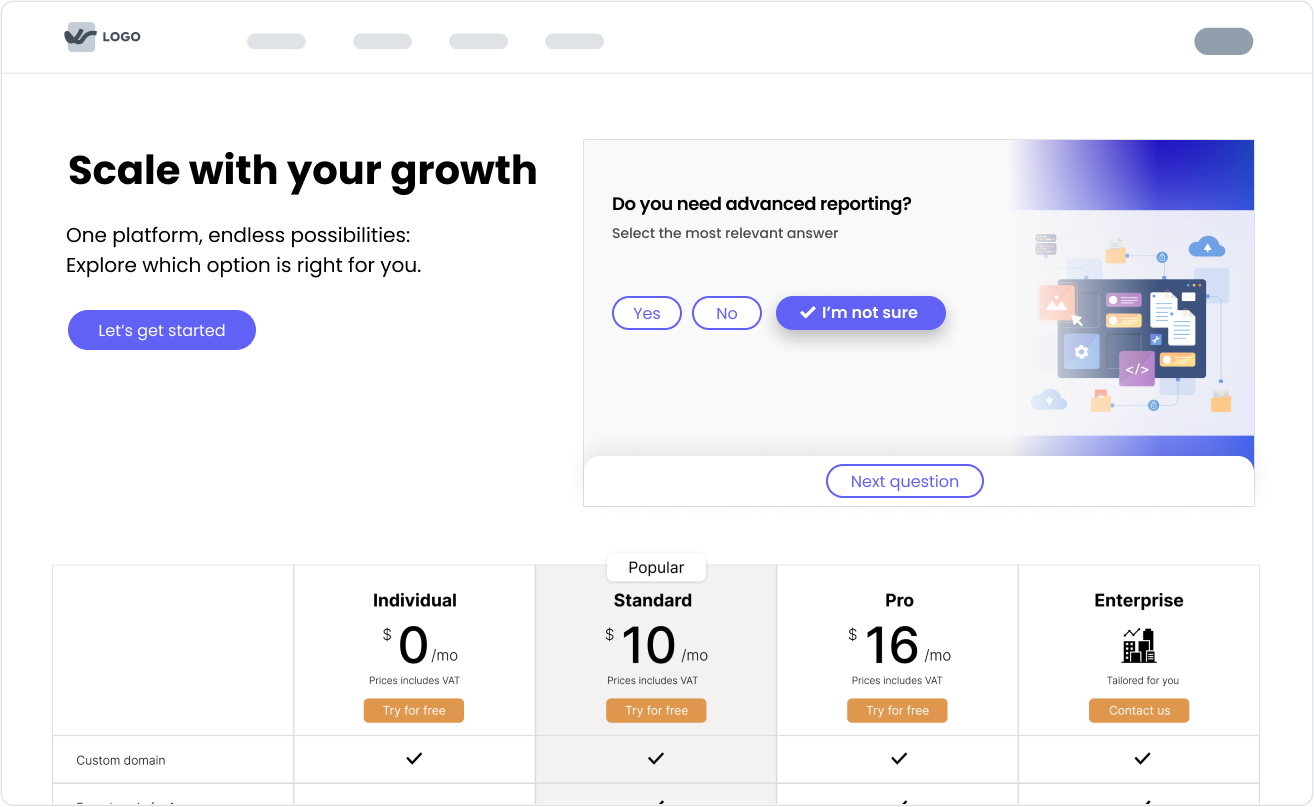 Behind the scenes
Automatic creation, simplified journey
We scan and pull your web content and data automatically so you can start creating experiences right away. By using our smart triggers, you can set when and where they are shown on-site.
Generated automatically in minutes
Our generative AI maps and scans your website, tags your keywords and creates dozens of quizzes customized to your website.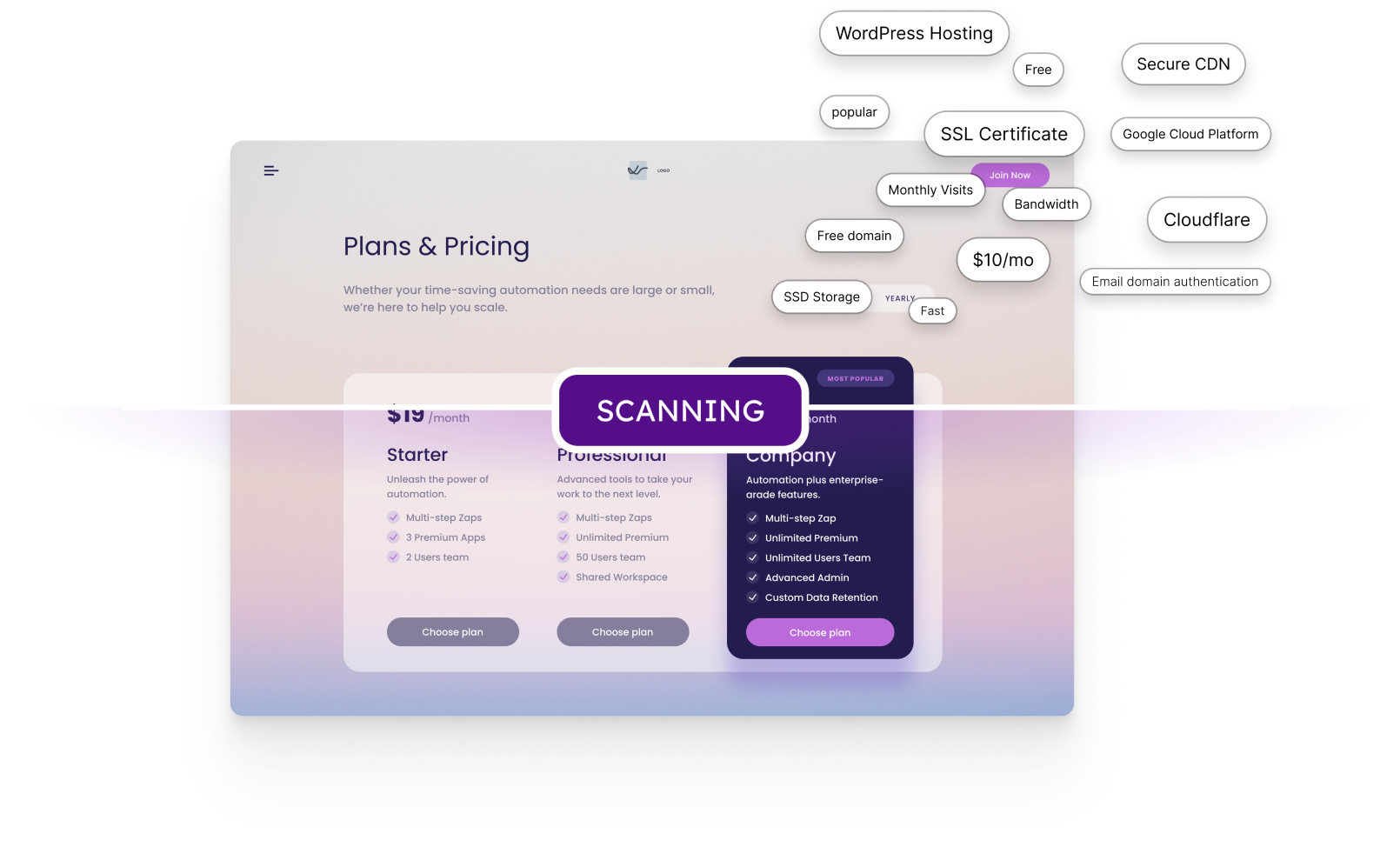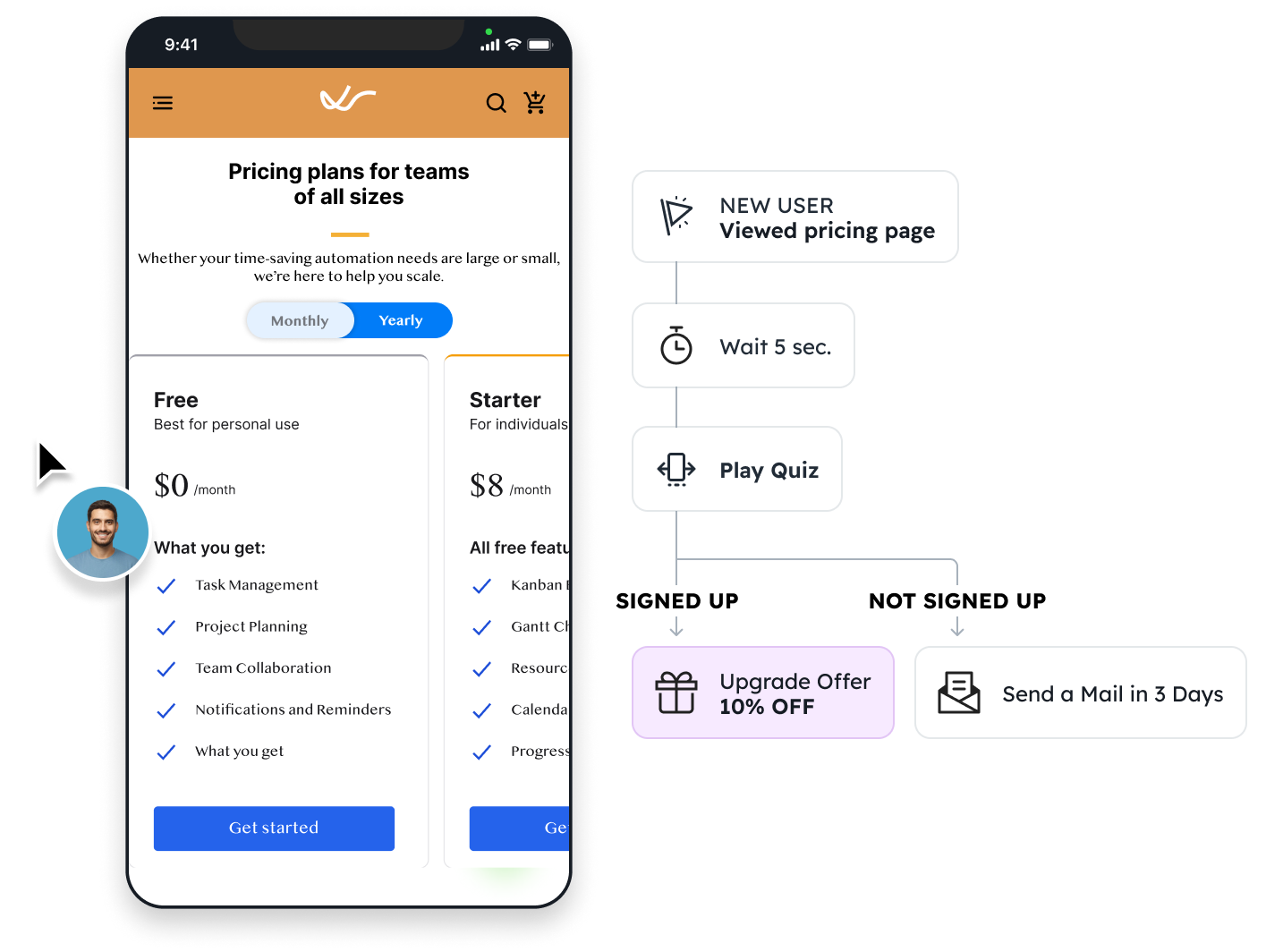 Triggered when and where you want
After experiences are created automatically, our smart logic allows you to display them across your site at the most relevant places.
Know your customers better than ever
Skeep allows you to not only capture more signups and demos but learn each consumers preferences, interests and motivations so you understand how to be most relevant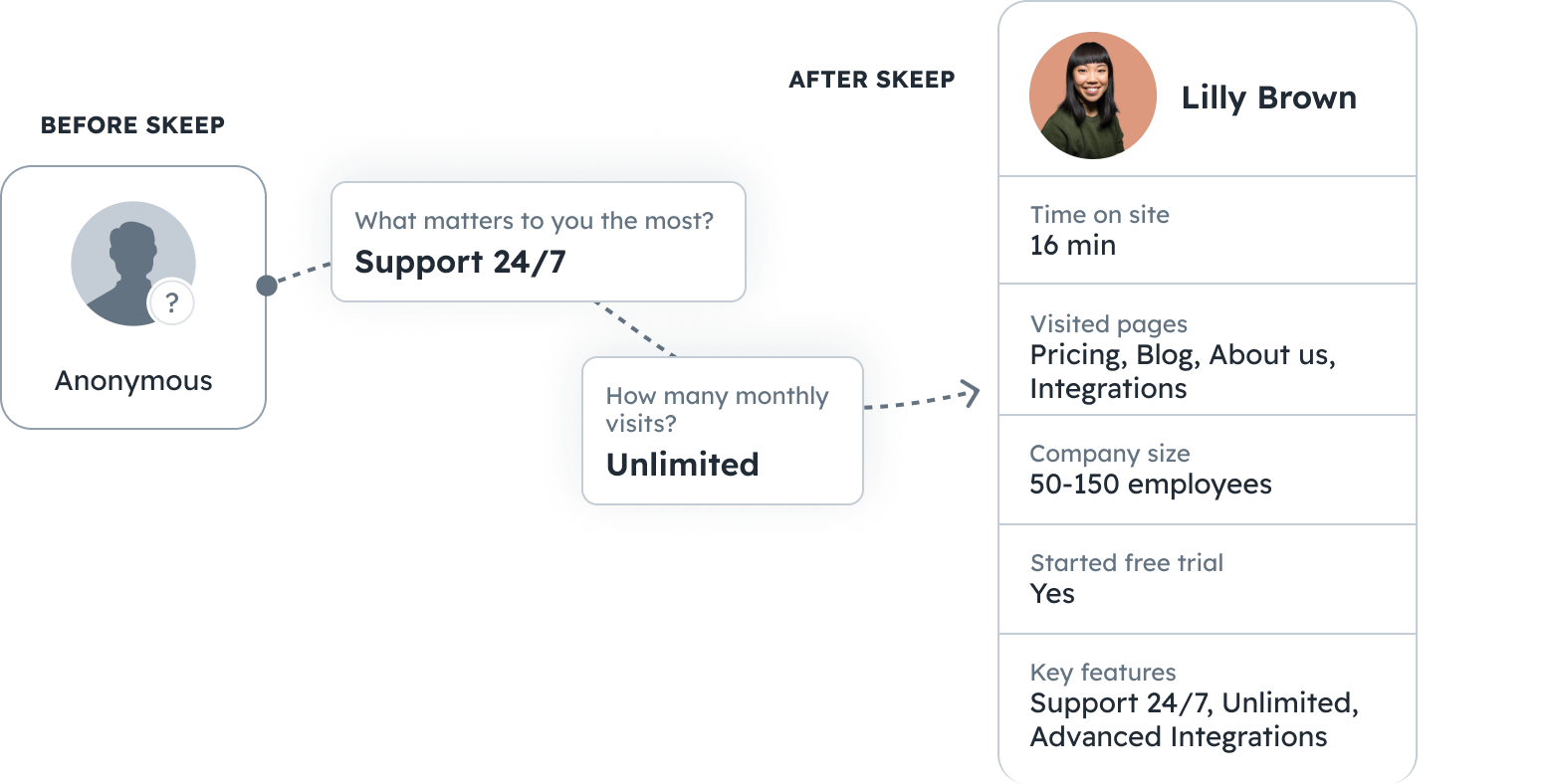 Effortless integration with your favorite tools
Make sure your website conversions are high!
Our Generative AI can supercharge your website's performance
© 2023, Skeep, Inc. All Rights Reserved.